Amusement parks of Romagna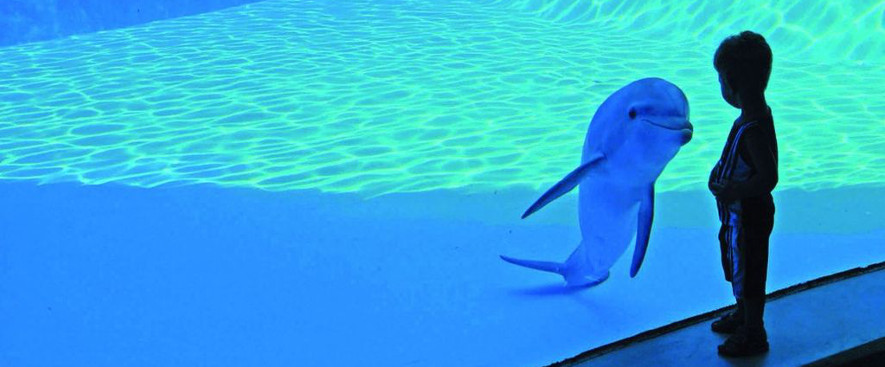 At the hotel, it is possible to purchase advance sales of admission tickets at discounted prices (valid for two consecutive days) for Italia in Miniatura, Acquafan, Oltremare and Acquario le Navi, avoiding lines at the entrance.
Italia in miniatura
(5 km from the hotel)
In Rimini, there is a smaller Italy than the real one, but just as unique and enchanting. Through more than 270 perfect reproductions, in small scale, of monuments ofarchitectural masterpieces, you have the chance of having a marvellous adventure and the opportunity to see the most beautiful places in Italy and Europe all together. There is also a fun park with green space, playground equipment, rides and a series of fascinating attractions.
Fiabilandia
(distanza dall'hotel 3 km)
Fiabilandia is a natural reserve of fun, with lots of play areas for young children and very young children. It is an immensepark immersed in vegetation, with a lake at the center, which was created to be in every sense a child sized park for all the family. In addition to so many attractions, (the magical town of Babau, the legendary castle of Merlin the Magician...), play areas and magical shows, that make you dream and become part of an enchanting world, you can observe various species of animals an admire a rich exotarium
Aquafan
(8 km from the hotel)
Aquafan is the most famous water park in Europe. It covers a space of 150,000 square meters and has lots of green spaces. In addition to the breathtaking slides, the swimming pool with real waves, river rapids and lots of other water rides that are sensational, it is also the venue of Radio Dee-jay during the day and a discotheque by night. Fun at Aquafan isn't limited to any age. The park is equipped with spaces specially conceived for younger children, including the Cartoon Network Beach and the lovely Elephant Pool.
Oltremare
(8 km from the hotel)
This is the new theme park on the hills of Riccione. It was created as an innovative architectural project, where technology and American experience meet Italian creativity.Exciting films, educational and original walks, likeable animals and lots of green spaces guide the visitor through a fantastic trip in time and space for a sample of our planetand our sea.
Acquario Le Navi
(15 km from the hotel)

The acquarium in Cattolica is located in Parco Le Navi, a splendid complex of historic buildings, that are part of Italy's cultural heritage in the form of a naval float. There were recently restored and once again have the former splendour of the 1930s. A visit "under the sea" for all the world to admire 3,000 species of fish, every type of sea creature and natural treasures of the ocean floor. A fascinating place to discover and observe the beauty of a mysterious sea worldand... for the more courageous, the chance to dive into the shark tank and have direct contact with them!
Mirabilandia
(35 km from the hotel)
Experience the fun at Mirabilandia, the biggest fun park in Italy. This theme park is located in Mirabilandia, nearRavenna, and it covers more than 300.000 square meters. Mirabilandia is full of attractions for anyone who wishes to experience intense sensations, speed and adrenaline like the Katun, Columbia and Discovery, and also there are thrilling attractions thought up for the whole family and even the younger children that want to throw themselves into a world of fun. Mirabilandia is also a Beach (100.000 square meters), a corner of tropical paradise with very white sand, thriving palm trees, slides and all the magical atmosphere of Carabi.